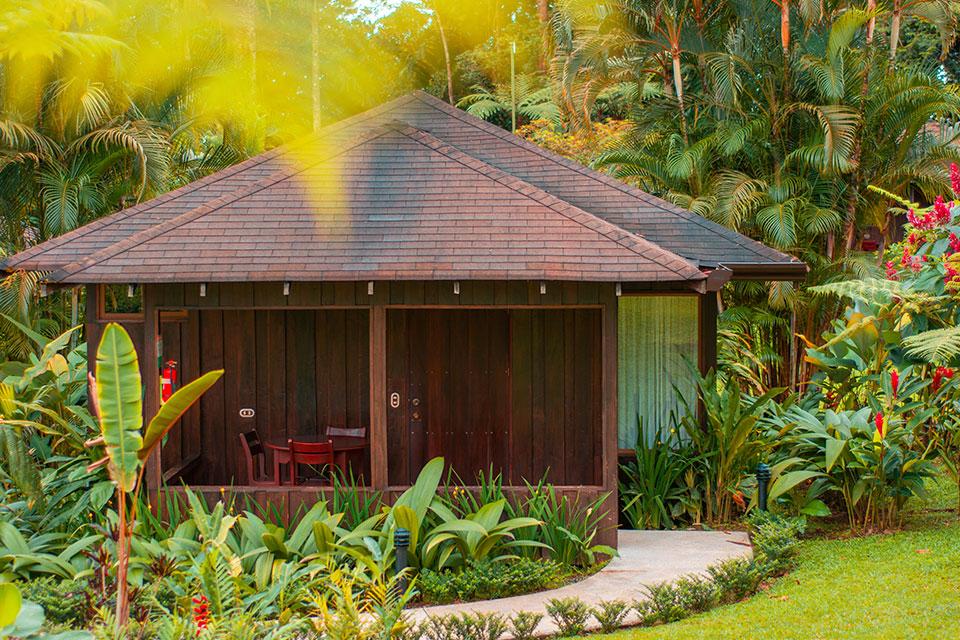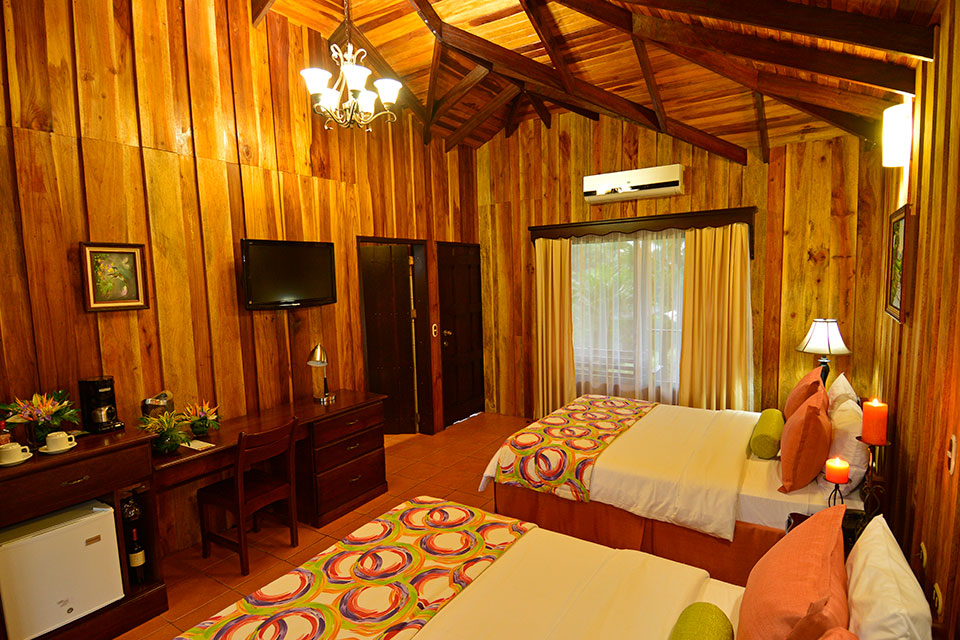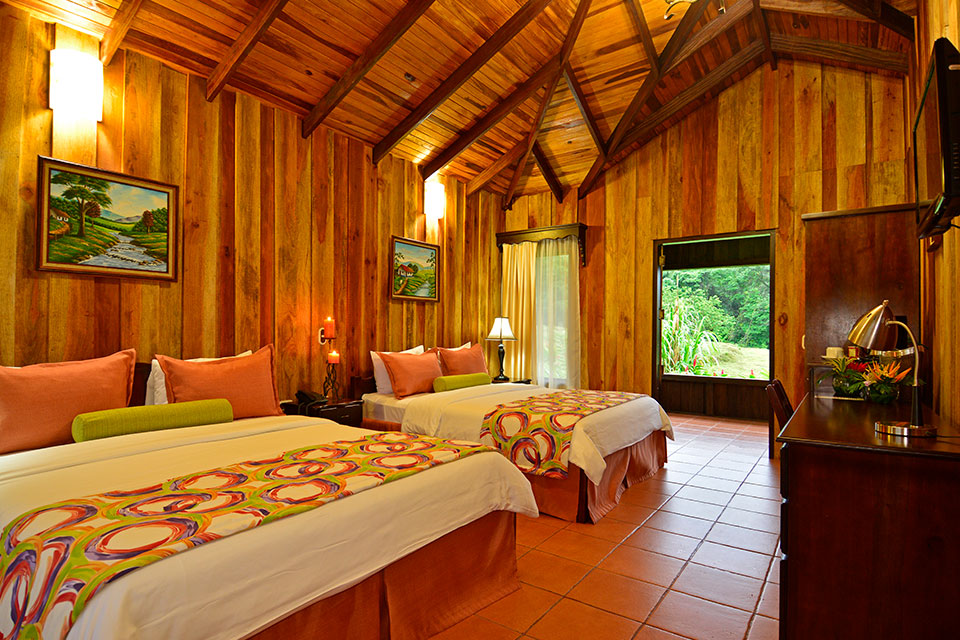 Bungalow
All our rooms are wood cabins with rustic style, that have fine finishes. Each on them have two terraces with unique views of the Arenal Volcano or the rainforest. The terraces of our cabins were comfortably designed so that you can enjoy a great book with the company of the primary rainforest. You can order room service and enjoy a delicious private dinner at the deck, with magical views. We invite you to visit us and reimagine your next adventure!
Two queen beds or one king bed
52 m2
Screen
Mini bar
Hot water
Bidet
Coffee maker
Safe deposit box
Air conditioning
Wi-Fi
Hair dryer
Breakfast included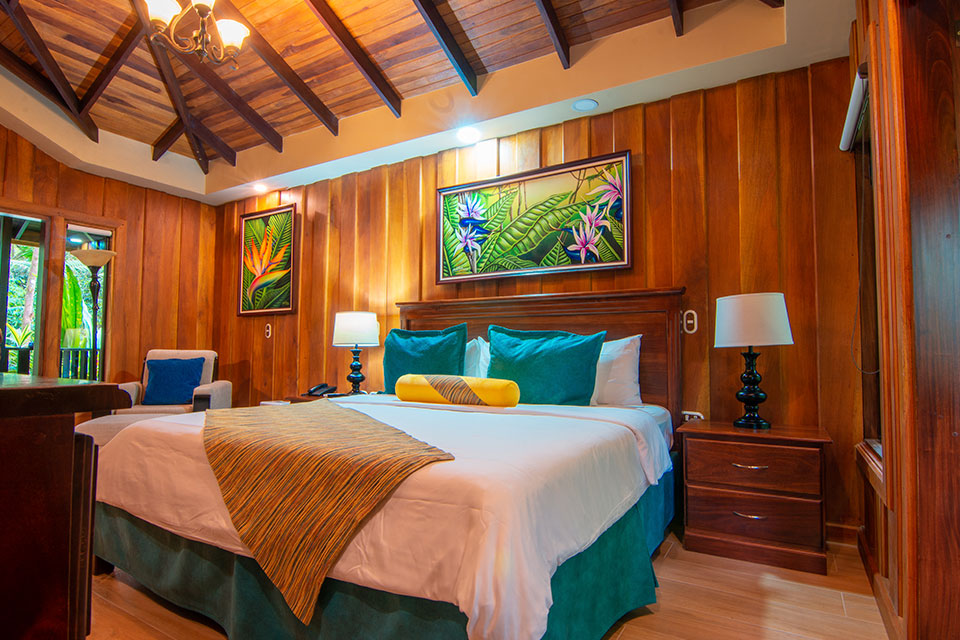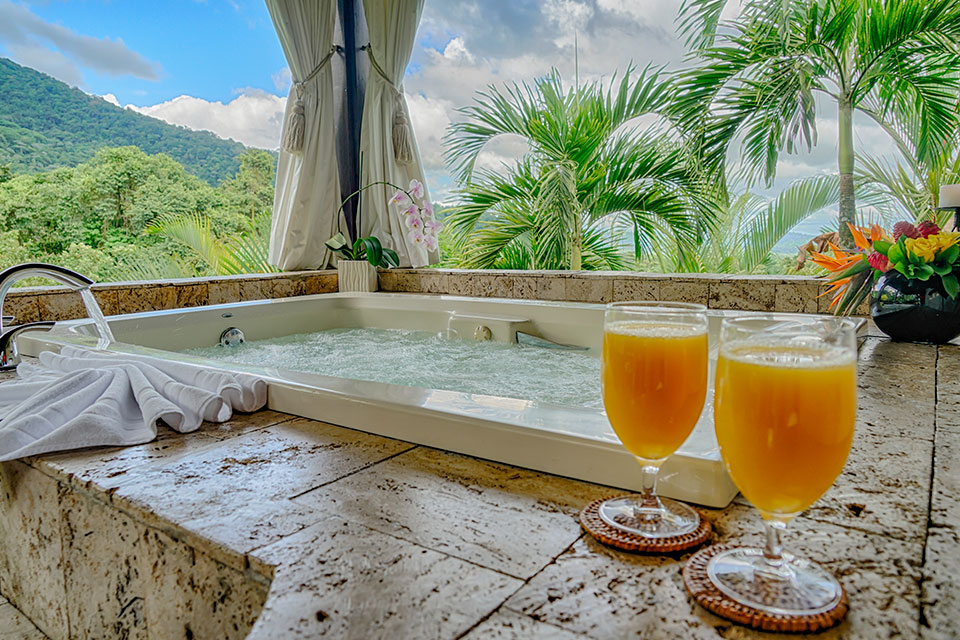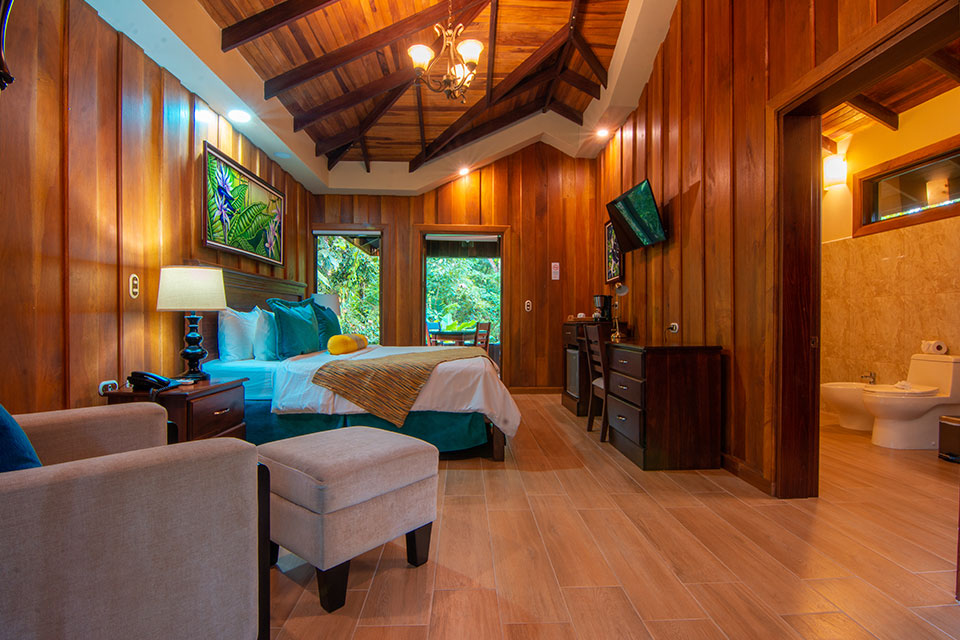 Bungalows Deluxe
Full equipped with an outstanding jacuzzi on the balcony and an unique view to the Arenal Volcano or the rainforest. Our bungalow deluxe is surrounded by beautiful garden providing a private atmosphere and a tropical ambience for your comfort and tranquility. Come and enjoy the magic while you are celebrating your honeymoon, anniversary or special moment with your couple or that special friend.
One king bed
52 m2
Private Jacuzzi on the balcony
Screen
Mini bar
Hot water
Bidet
Coffee maker
Safe deposit box
Air conditioning
Wi-Fi
Hair dryer
Iron
Walk-in closet
Breakfast included